Light Up Your Board At Night
LED underglow lights designed for skaters.
Fits perfectly under skateboards, longboards, and scooters.
Easy to install - no wires or bulky battery packs required  

Return within 30 days for a full refund
Batteries included. Just attach and turn on
With  8 different colors to choose from, you can find the perfect color to match your board or mix and match multiple ones!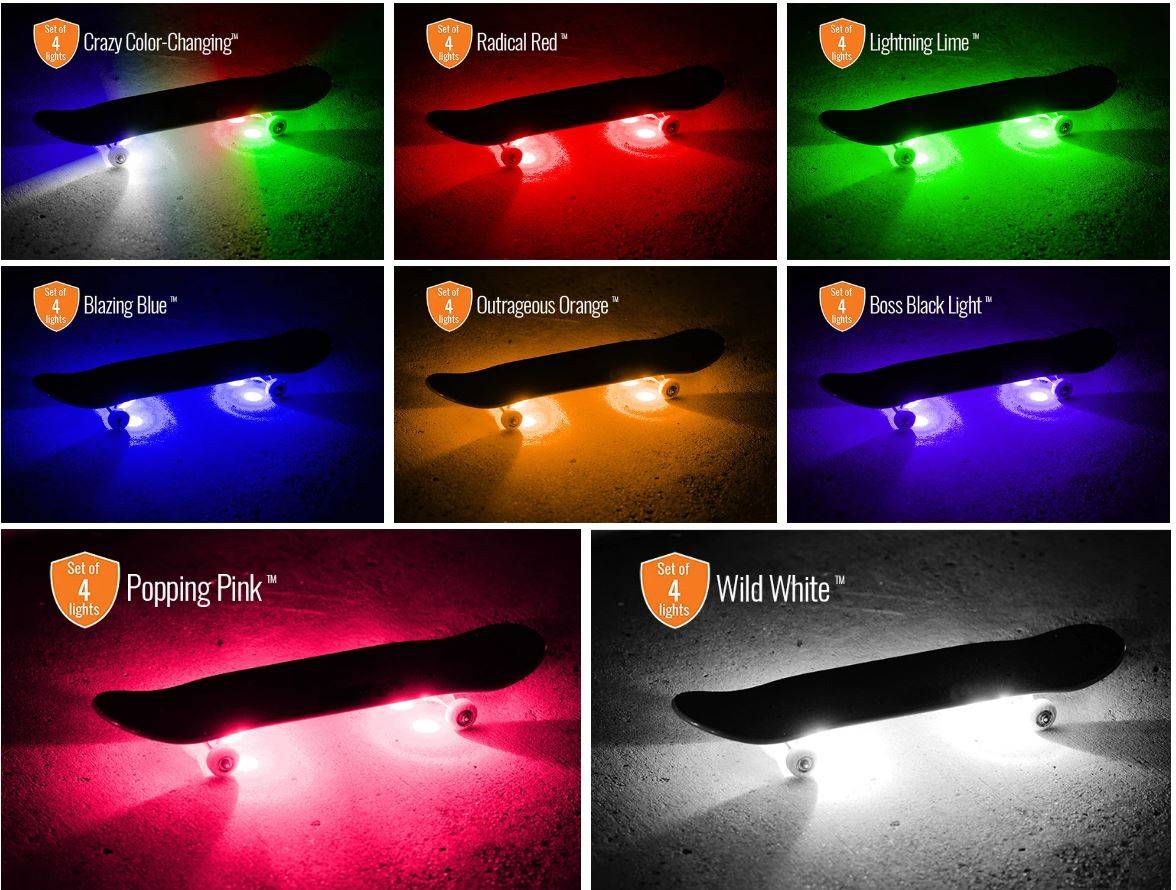 Board Blazers fit skateboards, longboards, scooters, and even roller skates! It doesn't matter what you're riding - put on Board Blazers and light up the night!
Board Blazers fit skateboards, longboards, scooters, and even roller skates! It doesn't matter what you're riding - put on Board Blazers and light up the night!
Give as a Gift to any Skater
Watch their excitement grow as they open up their set of Board Blazers! This lights are the perfect unique birthday or Christmas gift for skaters everywhere.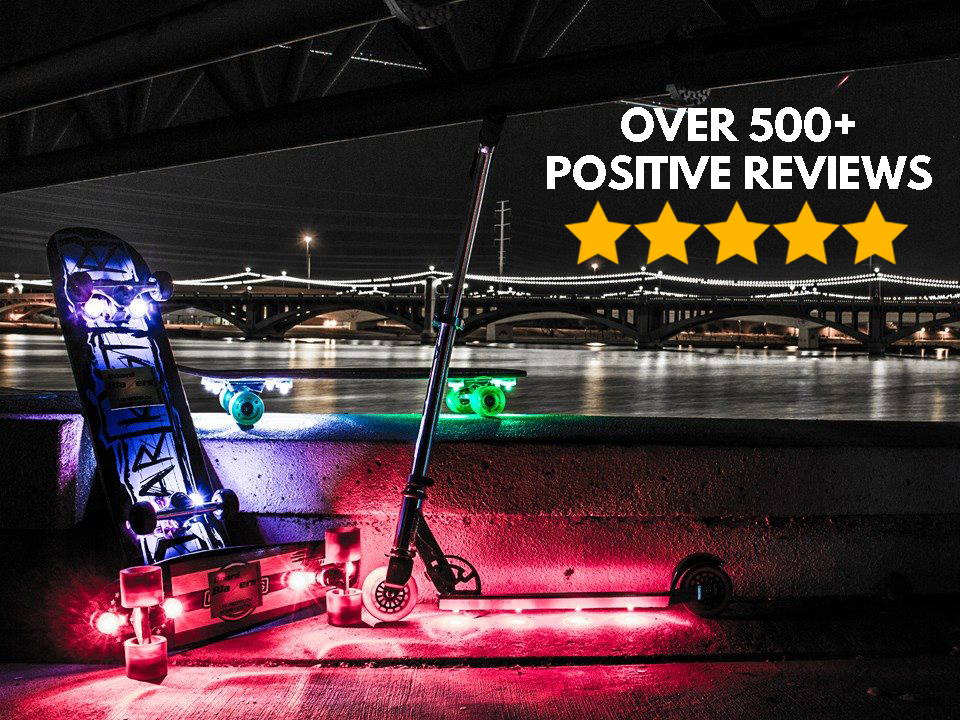 Here's Why Customers Love Their Board Blazers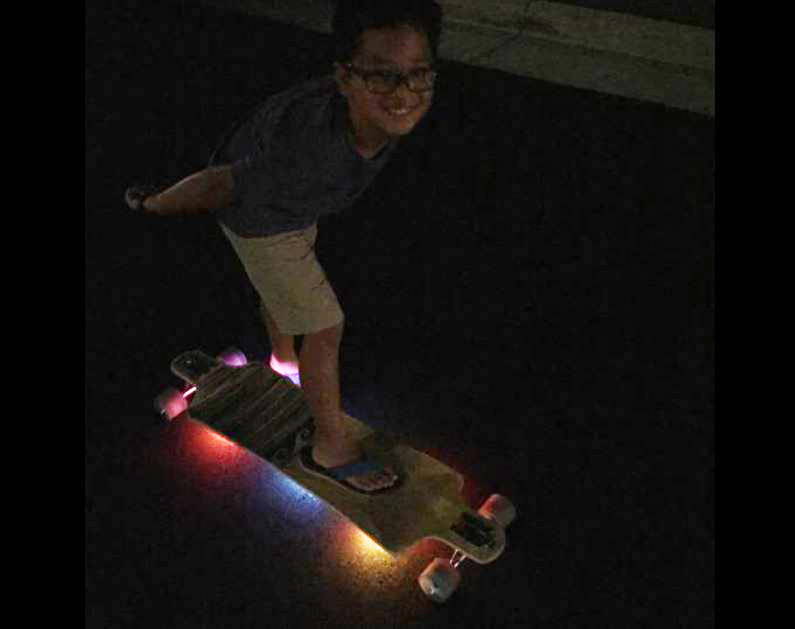 Bright, Easy to Install, and Well Worth the Price!
"I bought these so we could keep track of my 5 year old son at night while he boards at a local path here in Tulsa. He sometimes goes past the limit we imposed on him and these lights help us to clearly keep track of him when he wanders past that boundary. 
They are bright enough that we can see him well into the distance and always shine brightly. After seeing the attention my younger son received from the Board Blazers, two of my older boys also decided they wanted a pair!"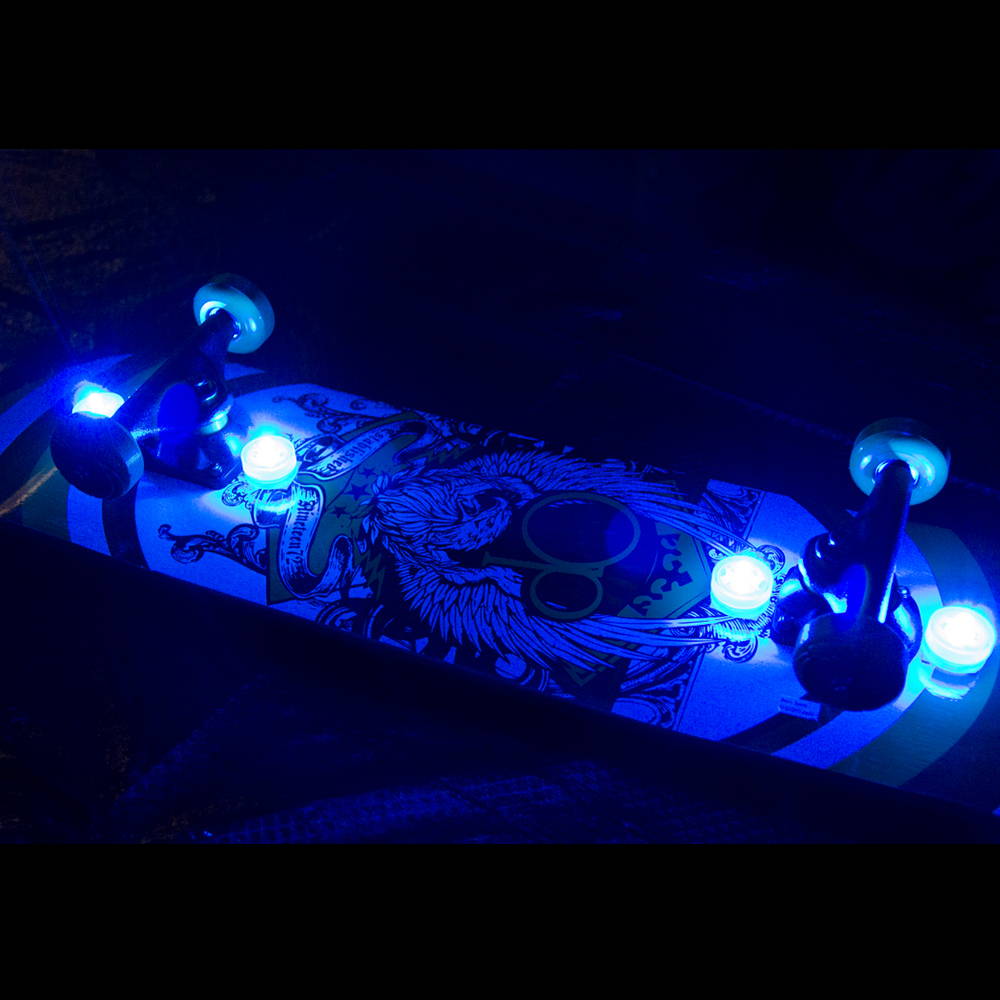 Much better alternative to LED strips!
"I've seen a couple people with underglow lights on their board but they were always LED strip lights. I didn't like the thought of having a bulky battery pack and covering up the entire bottom of my skateboard. I bought my skateboard because of the design on the bottom and I didn't want to cover it up.
Board Blazers are perfect for my needs though! They're small enough so I can still see my skateboard design plus I love the look of my board at night! They rock!"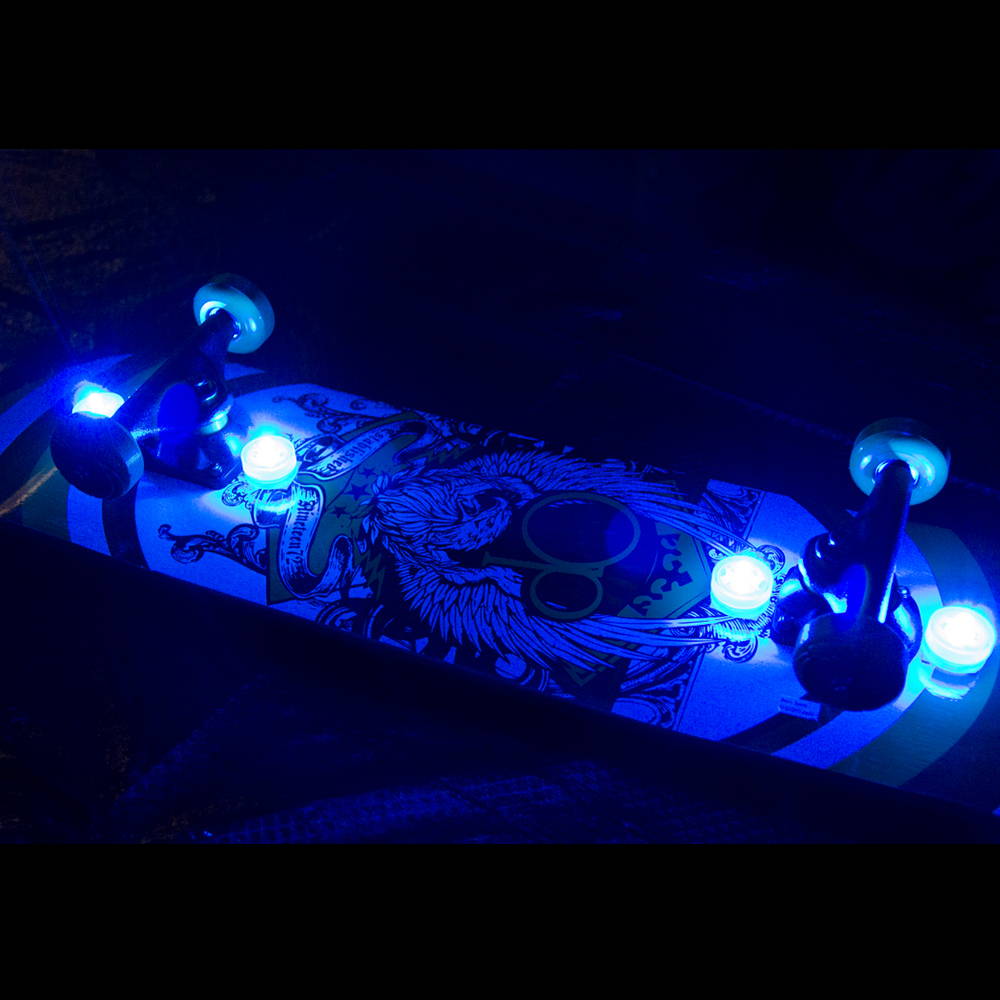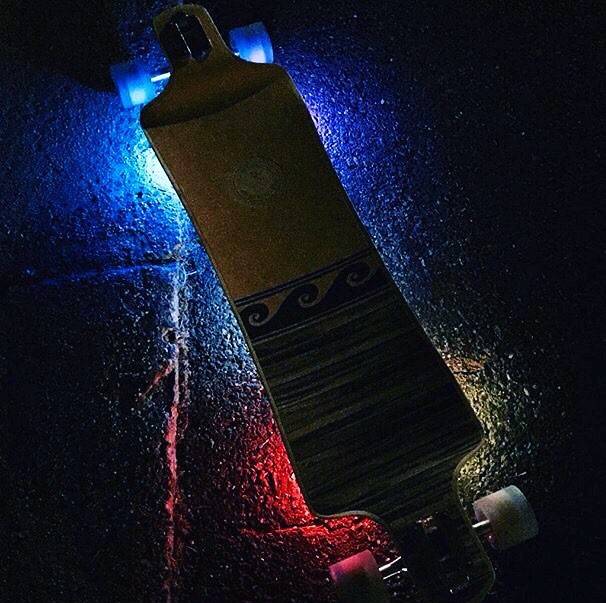 "Installing them took me less than 5 minutes. Before I had this product I would need to turn on my phone flashlight while I was longboarding around a lake that had no street lights to signal the bikers or pedestrians that I was around in the dark. 
With these lights my phone now stays put in my backpack. I get a lot of comments and woahs here and there as I ride through the night back to my car. Overall great investment for the price! "
Frequently Asked Questions
How many lights come in each pack?
4 lights (with batteries included) come in each pack. If you have a longboard, electric skateboard, or bigger board, we HIGHLY recommend getting 2 sets to light up your entire board!
Do Board Blazers work on scooters or roller skates?
Yes! Board Blazers fit perfectly underneath scooters and most roller skates.
Will I get wheel bite if I install these on my board?
Nope! There are a number of different places you can put Board Blazers to avoid wheel bite. If you're concerned, you can put the lights in a light from the nose to the tail of your skateboard or longboard. That will keep them away from the wheels and safe while you're riding.

If, for whatever reason, you're unsatisfied with your set of Board Blazers, you can keep the set and we'll refund you or send you a completely new set free of charge! Simply email us at contactus@boardblazers.com and we'll take care of you.