LED underglow lights for skateboards, longboards, and scooters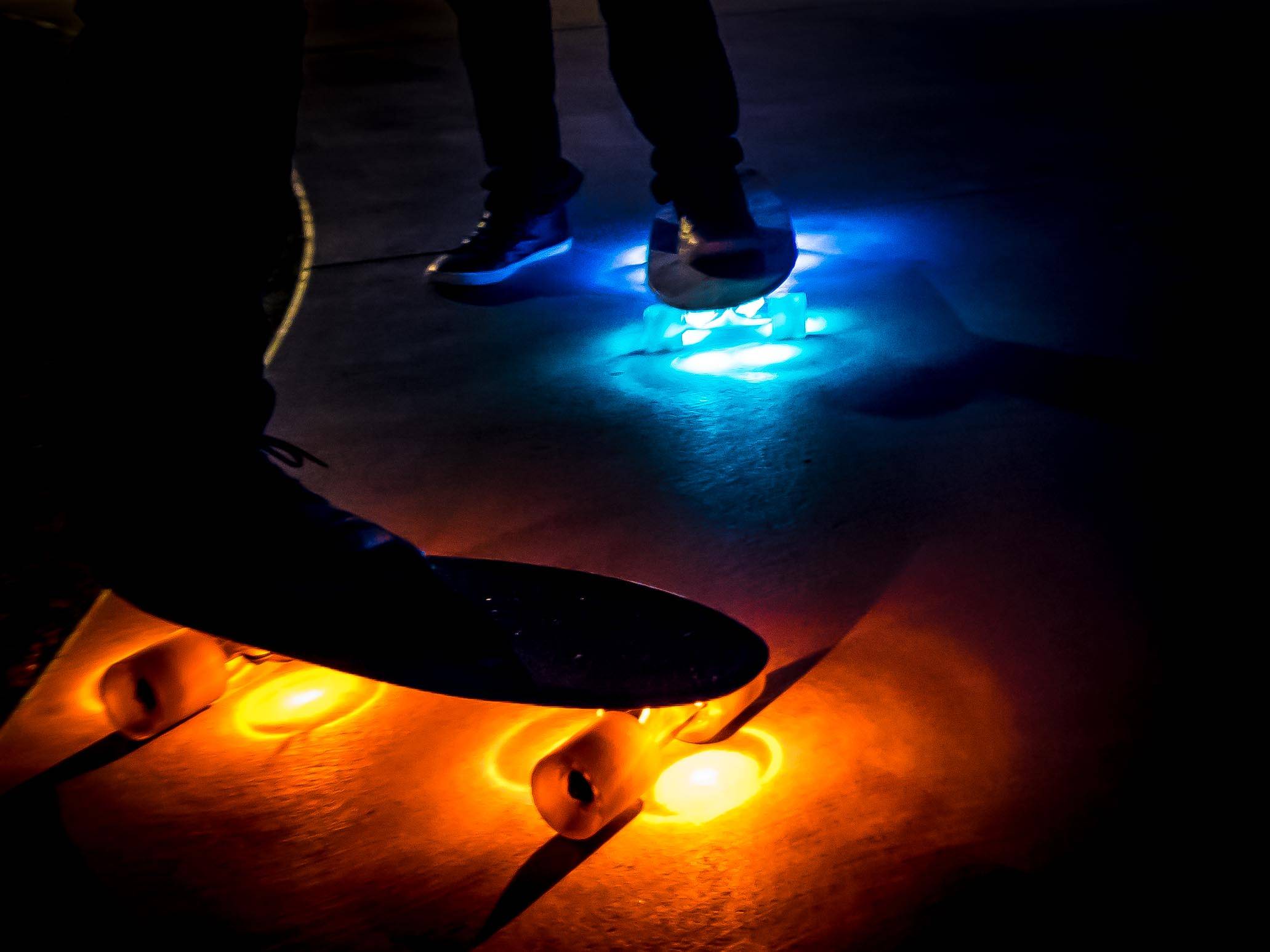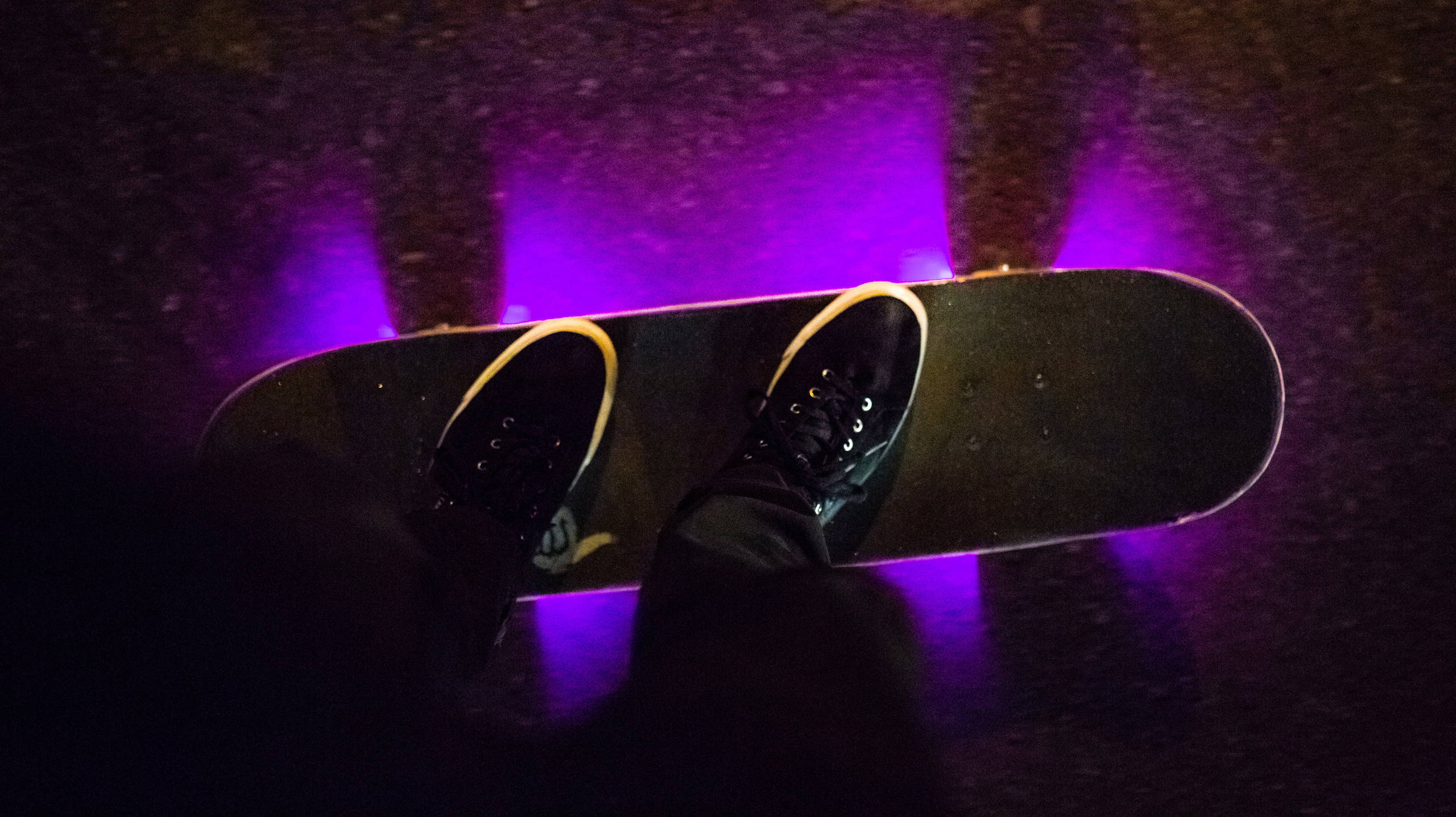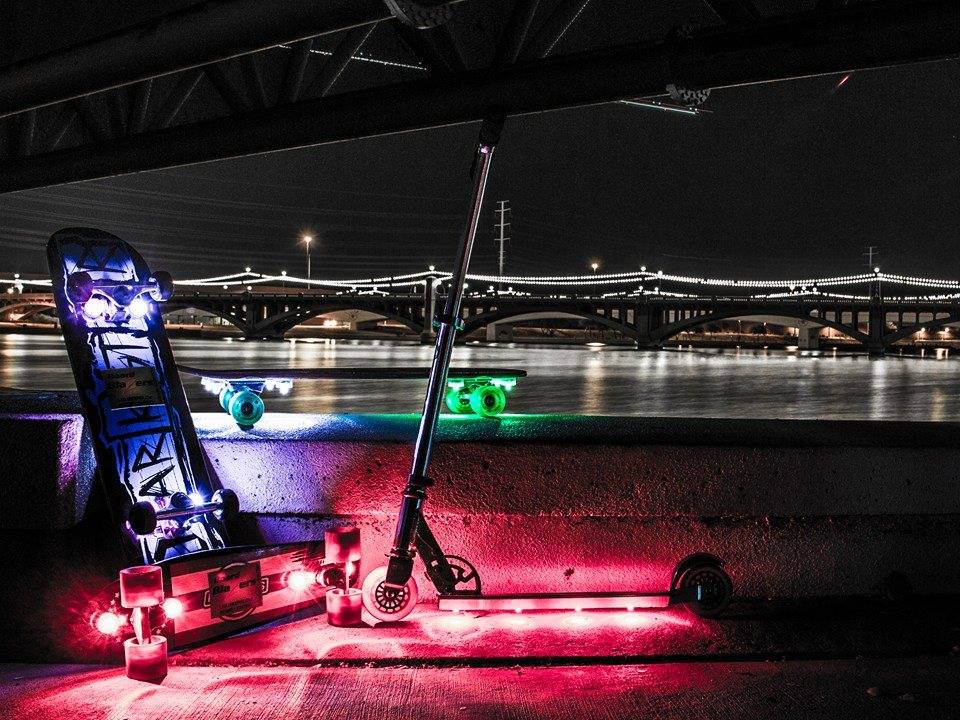 Board Blazers are the best way to give an underglow effect to your board. They fit perfectly underneath all skateboards, longboards, and scooters.
Return within 30 days for a full refund
Batteries included. Just attach and turn on
How do Board Blazers work?
Find your favorite color or one to match your skateboard's design with 8 available colors.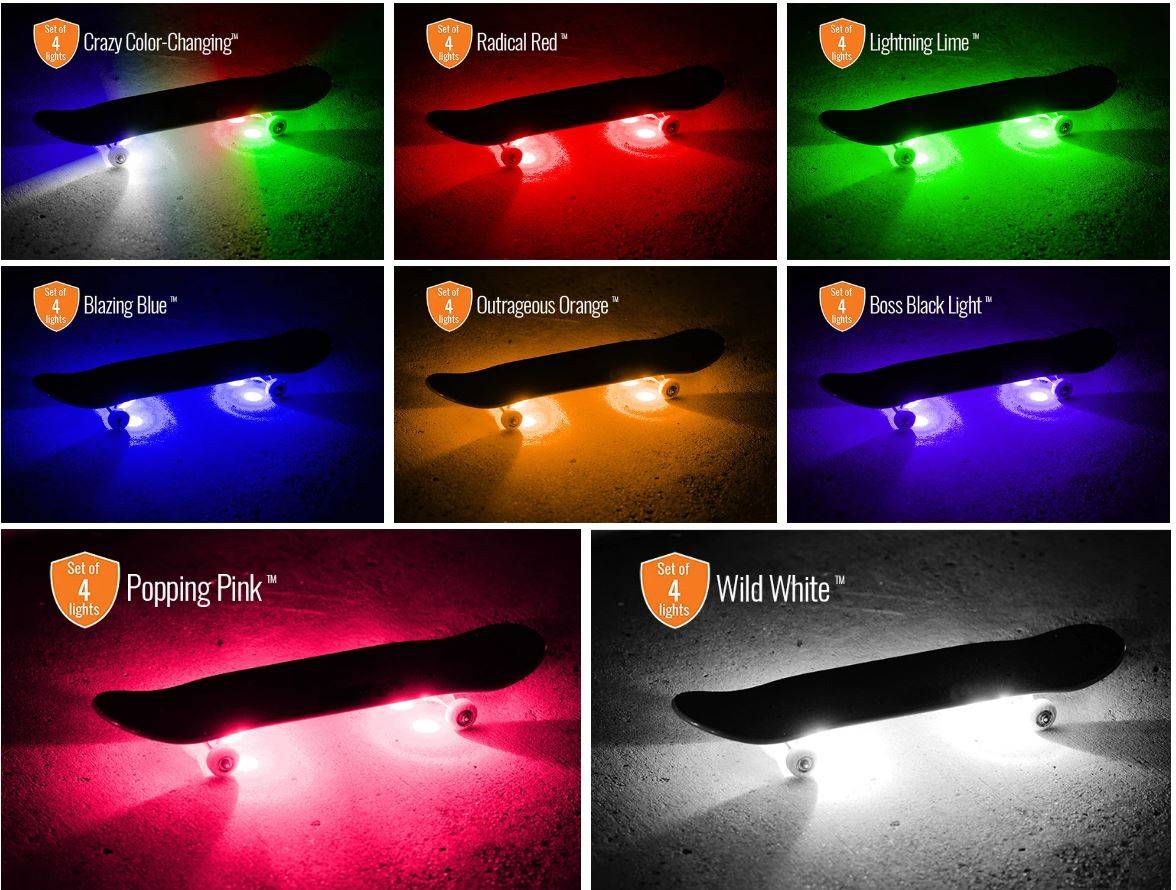 Board Blazers fit skateboards, longboards, scooters, and even roller skates!
Attach Underneath Your Board
Board Blazers fit skateboards, longboards, scooters, and even roller skates! 
It doesn't matter what you're riding - put on Board Blazers and light up the night!
Board Blazers are the perfect unique birthday or Christmas gift for skaters everywhere.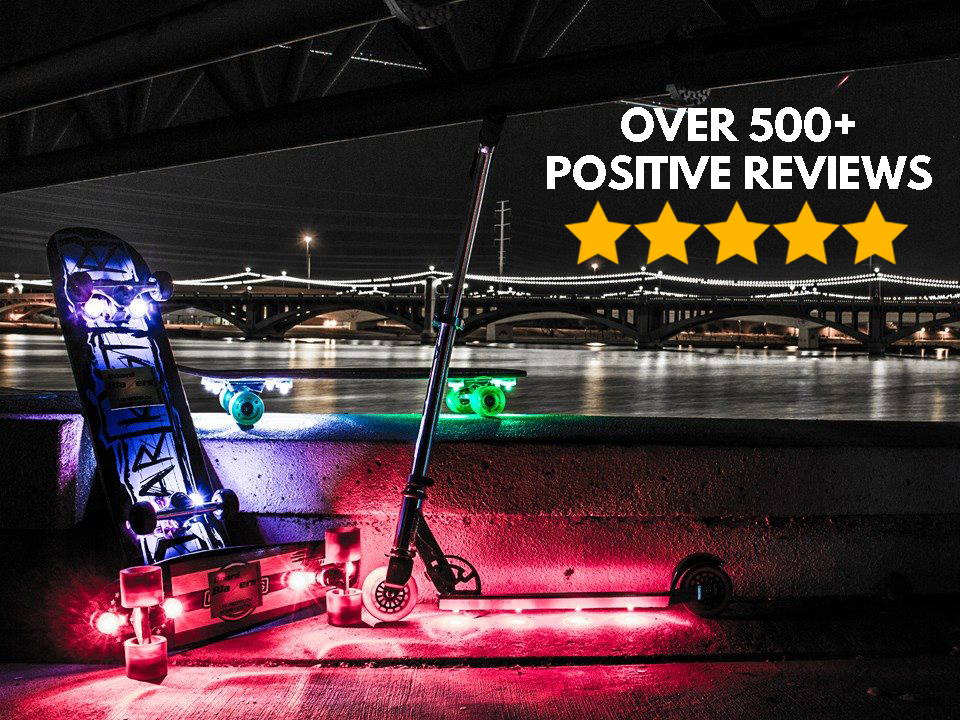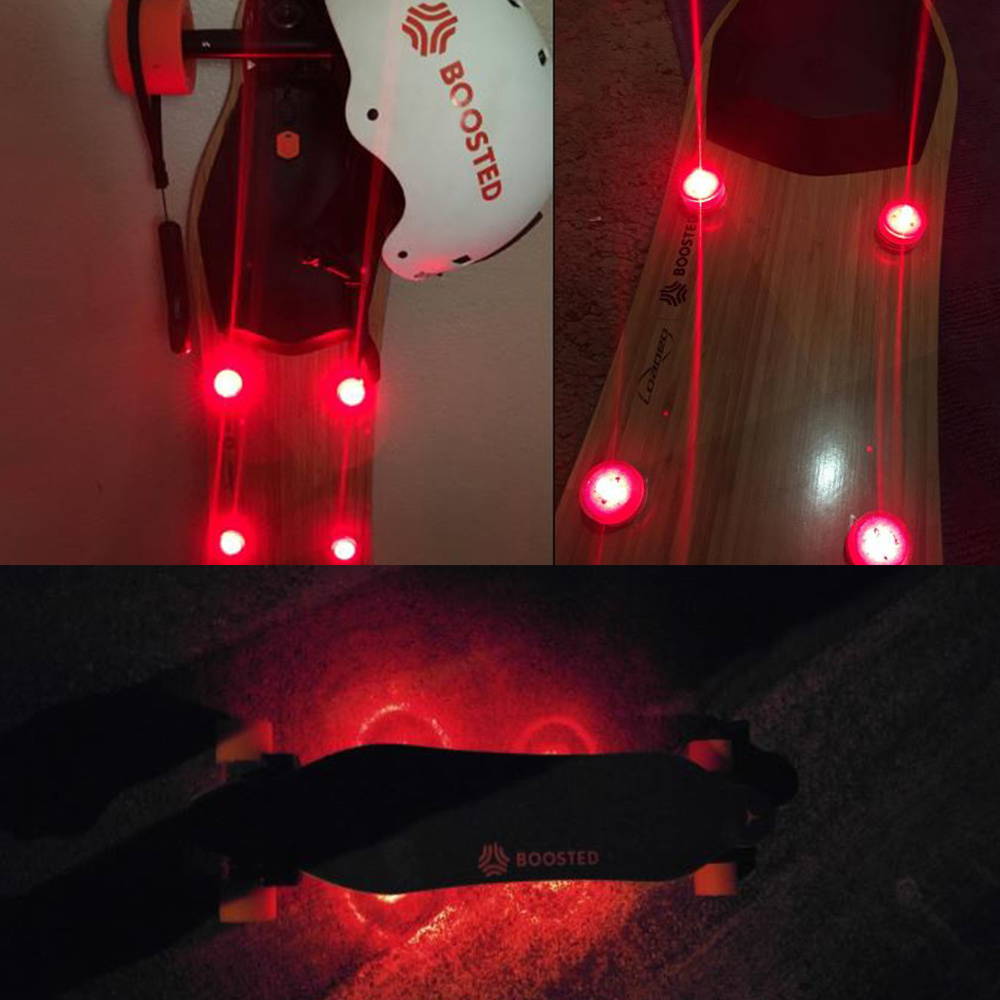 Perfect for my electric skateboard at night!
"These are perfect for my boosted board. Sometimes I like to ride at night, and I was worried drivers wouldn't see me. I got these after waiting for them to get in stock and I'm super stoked to try them out on the roads! 
These are a lot brighter than I thought, and I don't regret getting them in red like I originally thought I would (since you'd think red wouldn't be noticeable at night!) but as you can see, these puppies are perfect for lighting up my entire board  and this isn't as dark as it can get."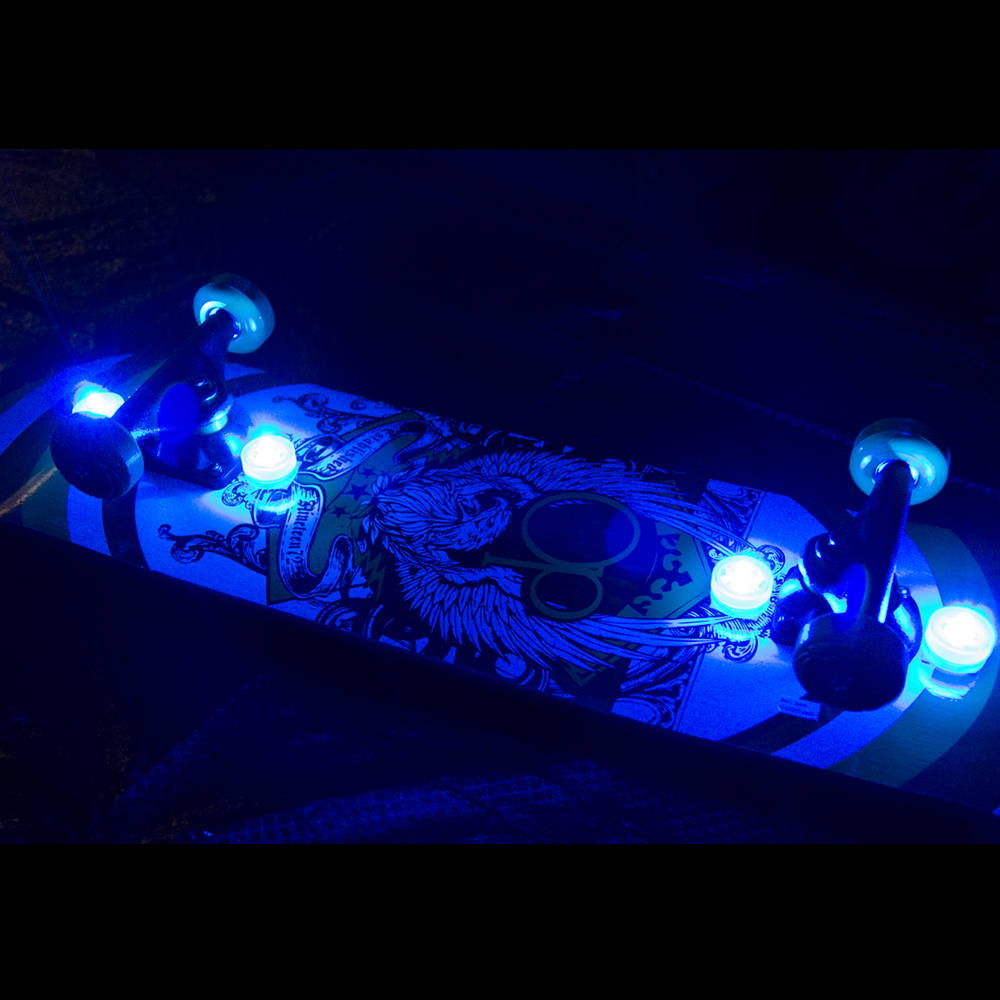 Much better alternative to LED strips!
"I've seen a couple people with underglow lights on their board but they were always LED strip lights. I didn't like the thought of having a bulky battery pack and covering up the entire bottom of my skateboard. I bought my skateboard because of the design on the bottom and I didn't want to cover it up.
Board Blazers are perfect for my needs though! They're small enough so I can still see my skateboard design plus I love the look of my board at night! They rock!"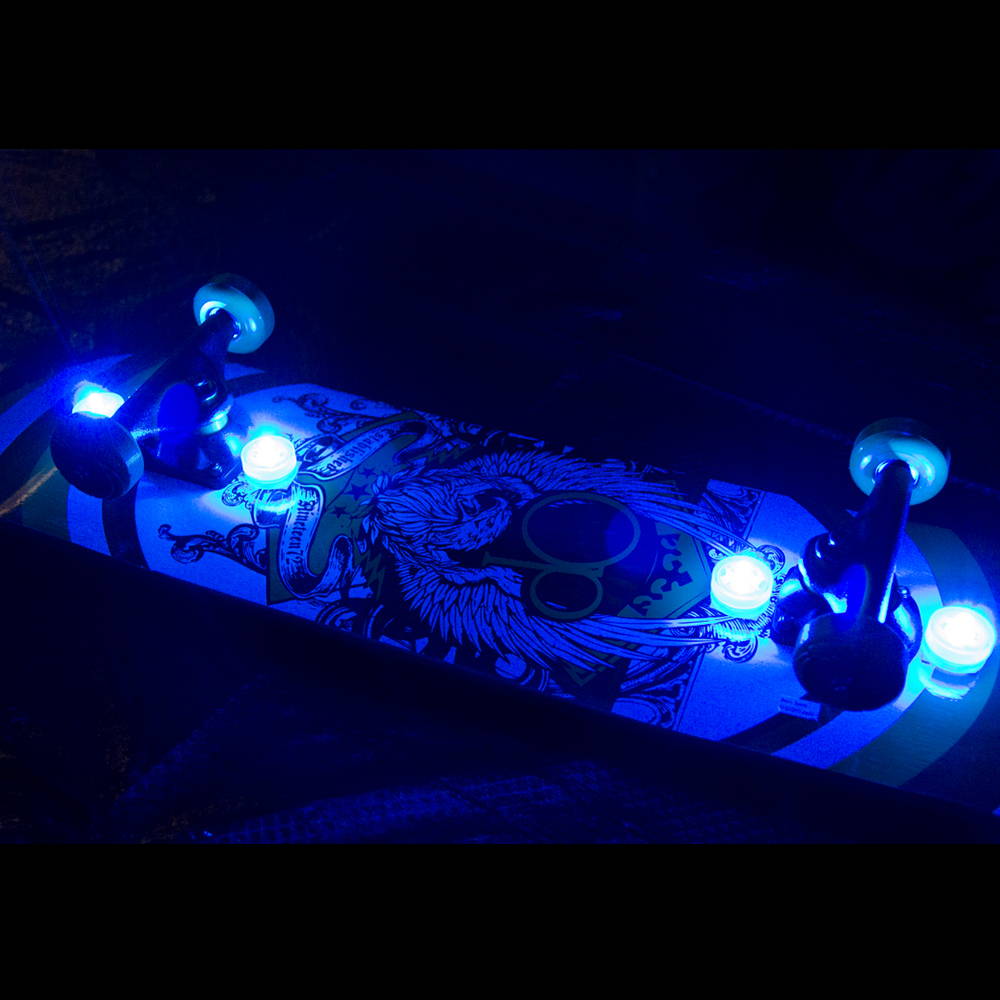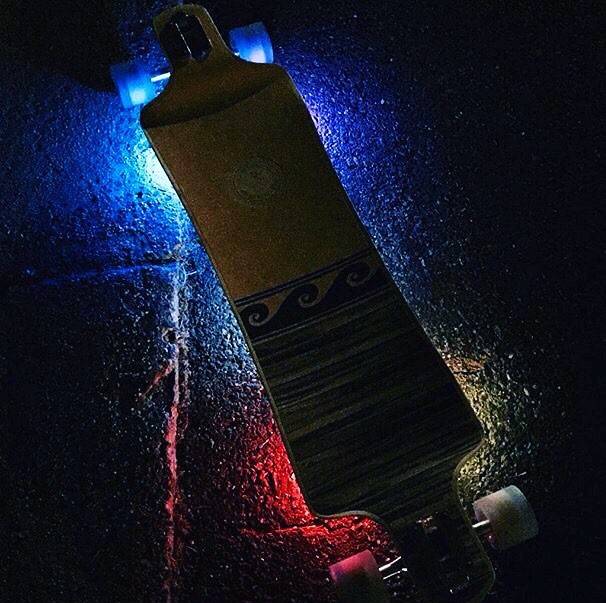 "Installing them took me less than 5 minutes. Before I had this product I would need to turn on my phone flashlight while I was longboarding around a lake that had no street lights to signal the bikers or pedestrians that I was around in the dark. 
With these lights my phone now stays put in my backpack. I get a lot of comments and woahs here and there as I ride through the night back to my car. Overall great investment for the price! "
Frequently Asked Questions
How many lights come in each pack?
4 lights (with batteries included) come in each pack. If you have a longboard, electric skateboard, or bigger board, we HIGHLY recommend getting 2 sets to light up your entire board!
Do Board Blazers work on scooters or roller skates?
Yes! Board Blazers fit perfectly underneath scooters and most roller skates.
Will I get wheel bite if I install these on my board?
Nope! There are a number of different places you can put Board Blazers to avoid wheel bite. If you're concerned, you can put the lights in a line from the nose to the tail of your skateboard or longboard. That will keep them away from the wheels and safe while you're riding.