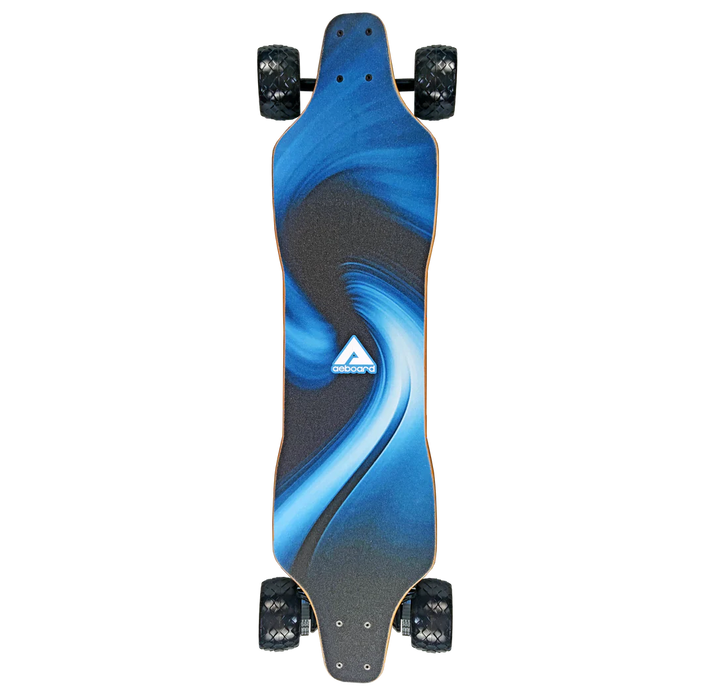 AEBoard Tornado Electric Skateboard and Longboard
Original price
$ 649.99
-
Original price
$ 649.99
AEboard TORNADO: Unleash the Power of the Streets
🔥 Street Riding Excellence: Designed exclusively for urban terrains, the AEboard TORNADO dominates the streets with style.
🌲 Premium Deck Construction: Made from 8 layers of imported Canadian Maple, ensuring a durable and responsive ride.
⚡ Dynamic Dual Motors: Equipped with 2 x 750W belt motors, the TORNADO delivers unmatched speed and power.
🔘 Superior Wheel Design: 105mm honeycomb wheels provide a smooth and stable ride, perfect for city cruising.
Experience the thrill of urban skateboarding like never before with the AEboard TORNADO Electric Skateboard. This board is not just about speed; it's about precision, power, and performance. Tailored for the streets, the TORNADO is your perfect companion for city adventures, ensuring every ride is memorable.
Its wireless remote control ensures you're always in command, allowing for seamless acceleration, braking, and mode switching. The regenerative braking system doesn't just offer a safer ride; it's a nod to sustainability, conserving energy as you brake. And with a maximum speed of 28.5 MPH, you're set to blaze through the streets like never before.
Every AEboard TORNADO package comes complete with a standard power adapter, charger, and a multi-functional T wrench, ensuring you have everything you need to hit the streets. Crafted with precision in China, this board might not be waterproof, but it's built to last. And with a battery that boasts a range of 22-28.5 miles and a quick 4-hour charge time, your city explorations just got a lot more exciting. Dive into the future of urban skateboarding with the AEboard TORNADO.