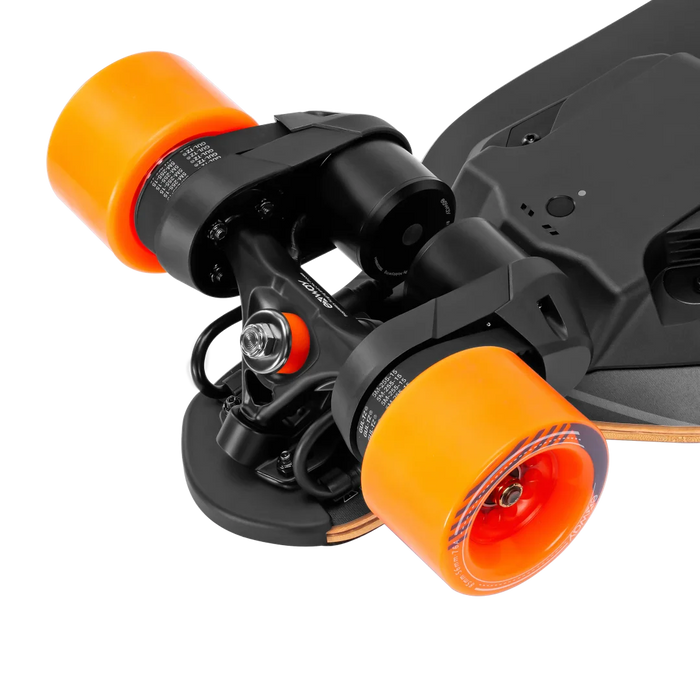 Exway Flex ER Electric Skateboard and Longboard
Original price
$ 749.00
-
Original price
$ 869.00
Exway Flex ER Electric Skateboard and Longboard: Extend Your Journey with Power and Flexibility
🏙️ Urban Explorer: The Flex ER is built for the concrete jungle, making street navigation both thrilling and effortless.
🌿 Natural Deck Dynamics: A flexy composite deck of bamboo, maple, and fiberglass ensures a comfortable ride with natural responsiveness.
⚡ Dual 1000W Motors: Powerful belt motors provide the speed and torque needed for dynamic urban riding.
🚀 Enhanced Speed Range: Top speeds of 28 mph coupled with four speed modes cater to every style of riding.
Embrace the spirit of the city with the Exway Flex ER, an electric skateboard designed for the discerning urbanite. This longboard's generous 37-inch length provides stability, while its 11.6-inch width offers ample foot space for comfortable riding.
With the high-performance ESC, you get smooth acceleration and deceleration that's responsive to your every command. Navigate through the city's ebbs and flows with the R2 remote control, featuring Bluetooth 4.0 for a seamless connection.
The Exway Flex ER doesn't just move you; it moves with you. Its regenerative brakes not only provide safety but also feed power back into the 345 Wh battery, which boasts an impressive range of 28 miles on a single charge. And with a charge time of just 2.3 hours, you'll spend more time riding and less time waiting. From its IP55 waterproof rating to its app-enabled features, the Exway Flex ER is your reliable companion for extended adventures in the urban landscape.