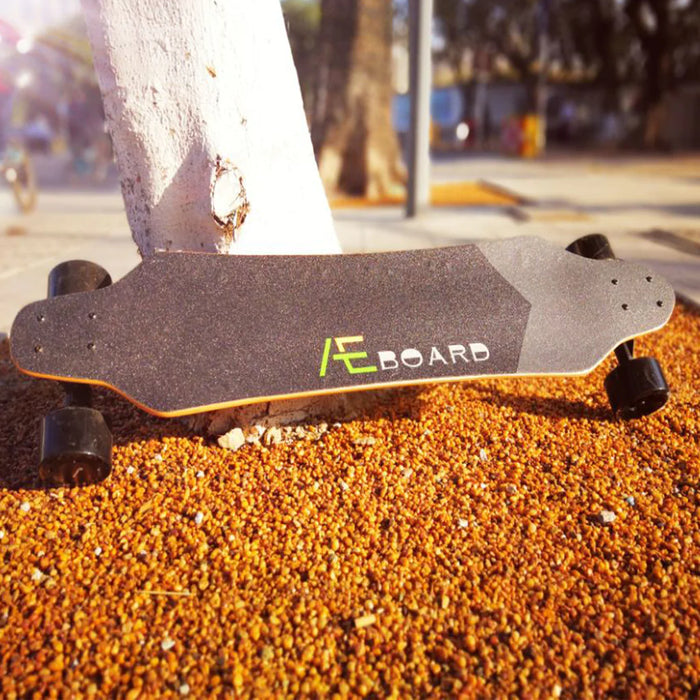 AEBoard AX Electric Skateboard and Longboard
Original price
$ 399.99
-
Original price
$ 459.99
AEboard Electric Skateboard AX: Rule the Streets with Precision
🛹 Street Specialist: Designed exclusively for urban terrains, the AEboard AX is your perfect city companion.
🌳 Premium Deck: Made from 7-ply Canadian Maple, it promises durability while ensuring a responsive ride.
⚡ Dynamic Dual Motors: Equipped with 2 x 500W motors, the AEboard AX delivers unmatched speed and power.
🔍 Precision Control: With a 2.4ghz remote featuring 4 ride modes and 4 braking modes, you're in complete control.
Experience the thrill of urban skateboarding like never before with the AEboard Electric Skateboard AX. This board is not just about getting from point A to B; it's about enjoying every second of the journey. Tailored for the city streets, the AEboard AX is a testament to design, power, and precision.
Its intuitive remote control offers a plethora of features - from selecting your desired ride mode to monitoring your board's battery life. The speed indicator ensures you're always aware of your pace, while the distance traveled feature lets you track your adventures. And with regenerative braking, you're not just getting a safer ride; you're also promoting energy efficiency. The board's impressive 45 km/h max speed ensures you're always ahead, while its ability to tackle 35% inclines means no hill is too steep.
Every AEboard AX package comes complete with everything you need to hit the streets - a state-of-the-art remote control and essential tools. Crafted meticulously in China, this board may not be waterproof, but it promises a ride that's water above the rest. So, are you ready to redefine street skateboarding? Hop on the AEboard Electric Skateboard AX and let the adventure begin.