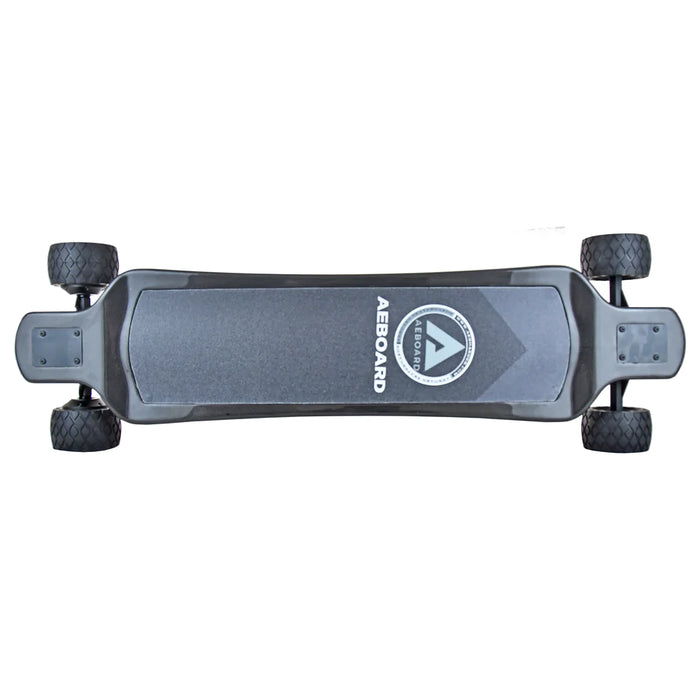 AEBoard AX 3 Electric Skateboard and Longboard
Original price
$ 999.99
-
Original price
$ 999.99
AEboard Electric Skateboard AX 3: The Ultimate Street Cruiser
🔥 Street Riding Excellence: Designed specifically for urban environments, the AEboard AX 3 dominates city streets with style and precision.
🌲 Premium Carbon Fiber Deck: Lightweight yet incredibly strong, the carbon fiber deck ensures a responsive and durable ride.
⚡ Dynamic Dual Hub Motors: Equipped with 2 x 1200W motors, the AX 3 delivers unmatched speed and power.
🚀 High-Speed Performance: Reach exhilarating speeds of up to 34 MPH, making your commutes faster and more thrilling.
Experience the pinnacle of urban skateboarding with the AEboard Electric Skateboard AX 3. This skateboard is not just a mode of transport; it's a statement of power, design, and urban elegance. Crafted for the city dweller, the AX 3 is all about performance, agility, and speed. With its sleek carbon fiber deck and dynamic dual hub motors, you're guaranteed a ride that's smooth, fast, and unforgettable.
Control is at your fingertips with the skateboard's screen remote, allowing you to effortlessly switch between three ride modes, accelerate, and brake. The custom ESC ensures more power and a smoother ride, while the regenerative braking system offers a safer descent and energy conservation. And with a range of 23.5-29.5 miles on a single charge, your urban adventures are bound to be longer and more exciting.
Each AEboard AX 3 package comes complete with a powerful charger, screen remote, and other essential tools. Manufactured in China with precision and care, this skateboard is built for those who demand the best. While it's not waterproof, its robust construction ensures longevity and performance. So, are you ready to redefine street skateboarding? Glide through the city with the AEboard Electric Skateboard AX 3.