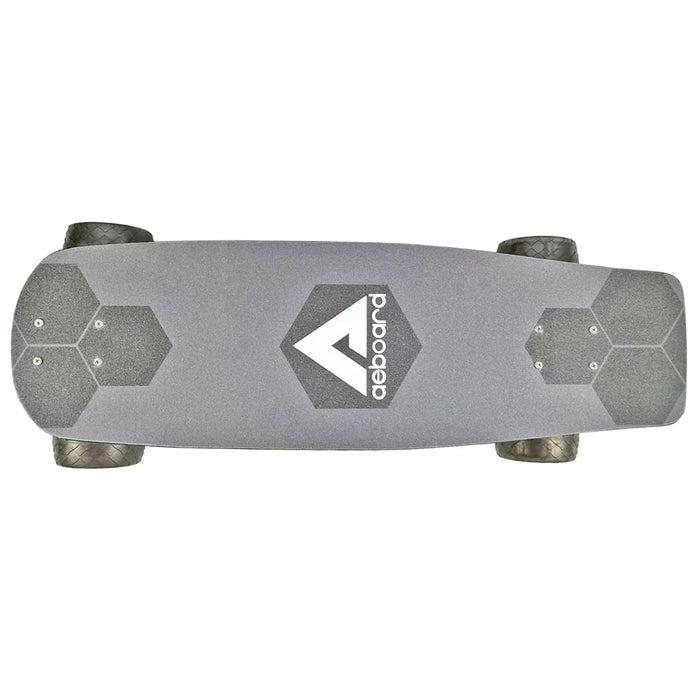 AEBoard AX Mini Electric Skateboard - Electric Pennyboard
Original price
$ 419.99
-
Original price
$ 799.99
AEboard AX Mini Electric Skateboard: Street Riding Perfected
🔥 Street Riding Excellence: Specifically designed for urban environments, the AEboard AX Mini is your perfect city companion.
🌲 Premium Deck Material: Made from 8-ply Canadian Maple, ensuring a durable and responsive ride.
⚡ Dynamic Dual Motors: Powered by 2 x 650W hub motors, the AX Mini packs a punch in a compact form.
🛹 Comfortable Cruising: 105*56MM 76A honeycomb anti-shocking wheels ensure a smooth and comfortable ride, even on rougher city streets.
Experience the pinnacle of urban skateboarding with the AEboard AX Mini Electric Skateboard. This compact powerhouse is designed for those who crave agility, power, and style in one sleek package. Whether you're commuting to work, cruising the city streets, or just out for a leisurely ride, the AX Mini promises a ride that's smooth, comfortable, and exhilarating.
Control is at your fingertips with the wireless 2.4G RF technology remote. With a quick charge time of just 30 minutes, you're always ready to go. The remote's intuitive design ensures seamless acceleration, braking, and transitioning between the four ride modes. And with regenerative braking, you're not only guaranteed a safer ride but also an eco-friendly one that conserves energy.
Each AEboard AX Mini comes complete with everything you need to hit the streets: a power adapter for quick charging and a multi-functional T wrench for any adjustments. Crafted with precision in China, this skateboard may be mini in name, but it's mighty in performance. Note: As safety is paramount, always remember to turn off the remote when dismounting to prevent any unintended movements. While the AX Mini offers a lot, it's essential to know it's not waterproof, so be sure to avoid those puddles!
Why settle for ordinary when you can have extraordinary? Elevate your street skateboarding with the AEboard AX Mini Electric Skateboard.