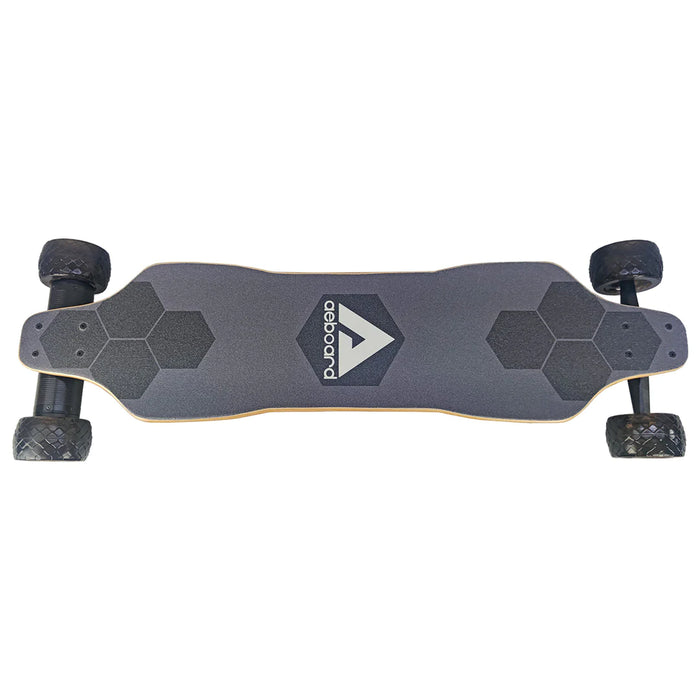 AEBoard CHEETAH K2 Electric Skateboard and Longboard
Original price
$ 799.99
-
Original price
$ 799.99
AEboard CHEETAH K2: Unleash the Speed on Streets
🔥 Street Speedster: Designed exclusively for street terrains, the CHEETAH K2 is all about speed and precision.
🌲 Premium Deck Quality: Made from 8 layers of Canadian Maple, ensuring resilience and a comfortable ride.
⚡ Twin Turbo Power: Equipped with 2 x 1500W belt motors, the CHEETAH K2 is built for unmatched speed and performance.
🔍 Precision Control: Smooth screen Hobbywing Control Remote offers precise control over your ride.
Experience the thrill of speed like never before with the AEboard CHEETAH K2 Electric Skateboard. This street beast is not just about raw power; it's a perfect blend of design, technology, and performance. Tailored for those who crave speed and control, the CHEETAH K2 promises an unparalleled street skateboarding experience.
With a top speed of 31 MPH and the ability to handle weights up to 330 lbs, this skateboard is not for the faint-hearted. Its TKP truck offers more flexibility, ensuring you can carve the streets with ease. The 4 Ride Modes, powered by the Hobbywing Smart ESC, allow you to customize your ride based on your skill level and terrain. And with regenerative braking, you're not only guaranteed a safer ride but also efficient energy use.
Every CHEETAH K2 package comes complete with a power adapter and the state-of-the-art Hobbywing Control Remote. Although it's not waterproof, its robust build ensures durability. And with a battery range of 24-29.5 miles and a quick 4-hour charge time, your adventures on the street are bound to be endless.
Designed and manufactured in China, the AEboard CHEETAH K2 is a testament to superior craftsmanship and innovation. So, are you ready to dominate the streets? Get your CHEETAH K2 and ride the wave of adrenaline.