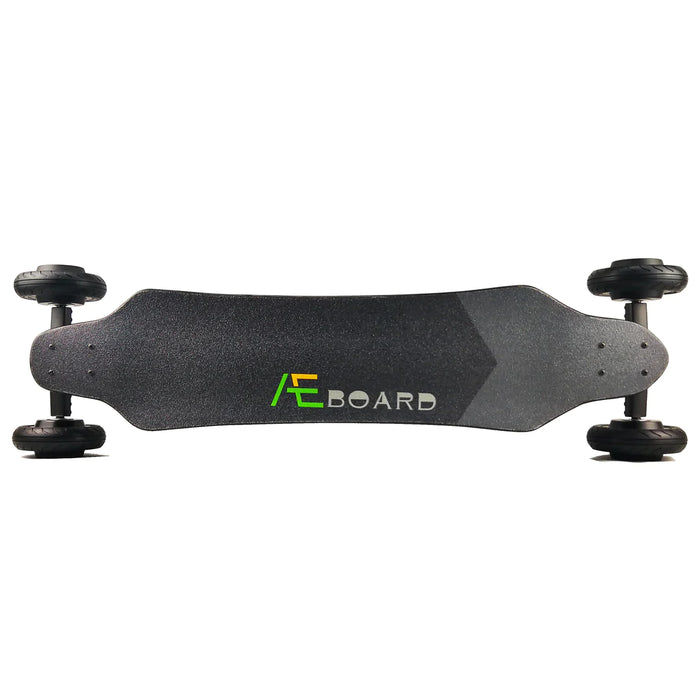 AEBoard GT Electric Skateboard and Longboard
Original price
$ 899.99
-
Original price
$ 999.99
AEboard Electric Skateboard GT: The All-Terrain Powerhouse
🔥 Ultimate Terrain Versatility: From city streets to rugged trails, the AEboard GT is designed to dominate any surface.
🌲 Premium-Quality Deck: Made with 8-ply Canadian Maple, ensuring a durable foundation for thrilling rides.
⚡ Unmatched Power: Equipped with dual 300W and 650W motors, delivering speeds of up to 23.5 MPH.
🎡 Superior Wheels: Featuring 152mm wheels, optimized for stability and control on diverse terrains.
Redefining the boundaries of electric skateboarding, the AEboard Electric Skateboard GT is a testament to what happens when power meets innovation. This all-terrain beast ensures you're unstoppable, whether you're cruising through the city or venturing into uncharted territories. Its 38"" deck, made from 8-ply Canadian Maple, promises durability while providing the right flex for a comfortable ride.
Its cutting-edge features don't end there. The board's Smooth Control Remote ensures precise control at your fingertips, with 3 unique ride modes to suit your style. The regenerative braking system not only ensures safe descents but also promotes energy conservation. With the Double kingpin Trucks, carving and turning become smoother and more responsive. Every AEboard GT package is complete with all essentials – a charger, the Smooth Control Remote, and more, ensuring you're set to embark on your next adventure.
While the board is built with meticulous attention to detail, it's essential to note that it's not waterproof. Designed in China, the AEboard GT embodies the perfect fusion of eastern craftsmanship and modern innovation. Ready to experience skateboarding's future? Dive into a world of speed, power, and versatility with the AEboard Electric Skateboard GT.