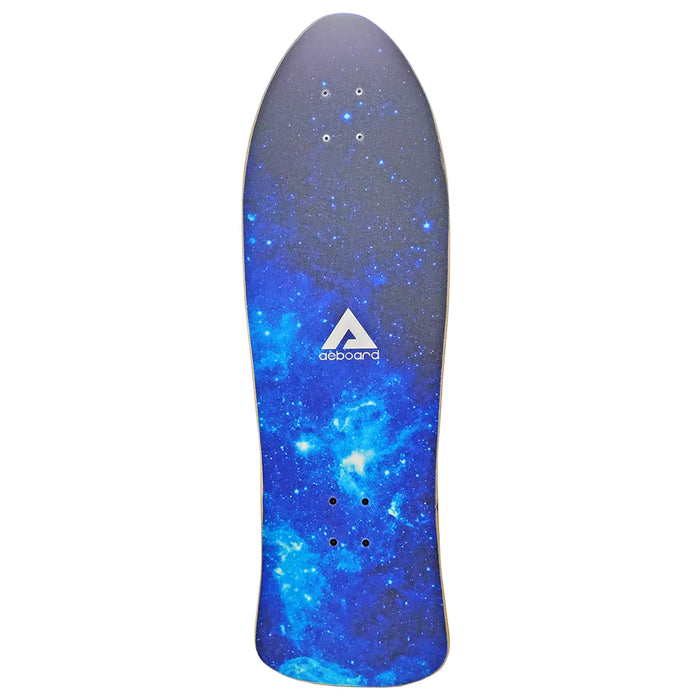 AEBoard Land Skateboard Electric Surfskate C4
Original price
$ 269.99
-
Original price
$ 269.99
AEboard Land Skateboard Electric Surfskate C4: Street Surfing Revolutionized
🛹 Street Surfing Excellence: Designed exclusively for street terrains, the AEboard C4 brings the thrill of surfing to the pavement.
🌲 Premium Deck Quality: Made from 7-ply Canadian Maple, ensuring a responsive and durable ride.
⚡ Efficient Motor Power: Equipped with a 250W motor, the C4 delivers a smooth and powerful ride.
🚀 Impressive Speed: Reach speeds of up to 15.5 MPH, perfect for urban adventures.
Experience the sensation of surfing without hitting the waves. Introducing the AEboard Land Skateboard Electric Surfskate C4 - a game-changer in urban mobility. This electric skateboard is designed for those who crave the thrill of surfing but on city streets. Its unique design and powerful motor ensure a ride that's both exhilarating and smooth.
With its regenerative braking system, the C4 not only offers a safer ride but also promotes energy conservation. The skateboard's 6.5 Inch C4 front truck and C2 Rear Truck provide stability and agility, making carving and turning a breeze. And with a weight limit of up to 265 lbs, it's suitable for riders of all sizes.
Each AEboard C4 comes with a standard battery, the SM20R, ensuring a range of up to 6.2 miles on a single charge. And with a quick charge time of just 1.5 hours, you'll be back on the road in no time. Manufactured in both the US and China, this skateboard promises quality and performance. While it's not waterproof, its durable design ensures longevity. Note: This model does not come with app integration.
Inside the box, you'll find everything you need to kickstart your street surfing journey: the AEboard C4 Electric Surfskate, a standard battery, and a charger. Dive into the future of urban commuting and feel the thrill of the surf with the AEboard Land Skateboard Electric Surfskate C4.