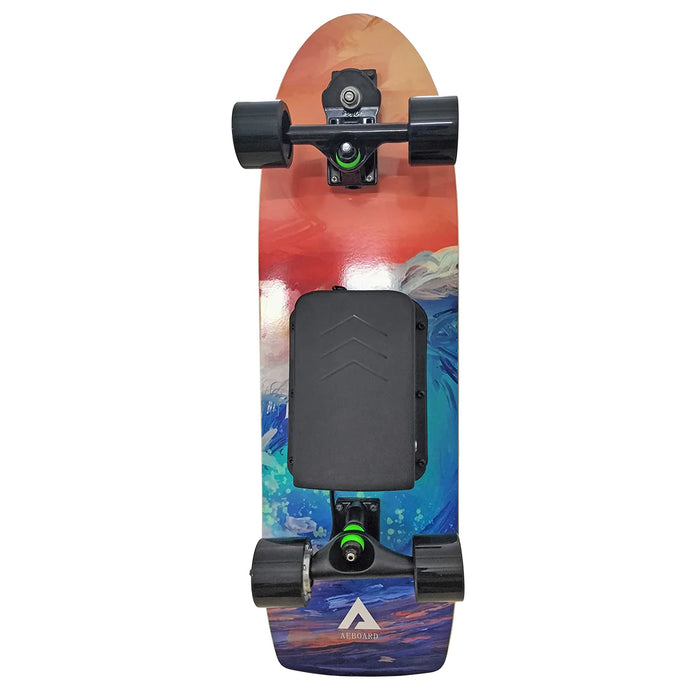 AEBoard Wanderer Electric Land Skateboard Electric Surfskate S7 Truck
Original price
$ 269.99
-
Original price
$ 269.99
AEboard Wanderer Electric Land Skateboard: Surf the Streets
🔥 Street Surfing Excellence: Designed exclusively for street terrains, the AEboard Wanderer lets you glide and carve like you're on waves.
🌲 Premium Deck Quality: Made from 7-ply Canadian Maple, ensuring resilience and a seamless ride.
⚡ Efficient Motor: Powered by a 250W motor, it provides the perfect balance of speed and stability.
🛹 Compact & Lightweight: At just 5.5 kg (12 lbs), it's easy to carry and maneuver, making it your ideal travel companion.
Experience the thrill of surfing without hitting the beach. Introducing the AEboard Wanderer Electric Land Skateboard - a revolutionary blend of traditional skateboarding and the dynamics of surfing. With its unique design and state-of-the-art S7 trucks, this skateboard offers an unparalleled carving experience, making every ride feel like you're surfing on land.
But the magic doesn't stop there. The Wanderer's wireless controller ensures precise control, letting you accelerate, brake, and switch between ride modes effortlessly. And with its regenerative braking system, you not only get a controlled descent but also contribute to energy conservation. Each AEboard Wanderer package comes complete with a power adapter, charger, and a wireless remote, ensuring you have everything you need to start your urban surfing adventure. Crafted with precision in both the US and China, this skateboard promises quality and performance. So, why just skate when you can surf the streets? Dive into a new era of skateboarding with the AEboard Wanderer Electric Land Skateboard.