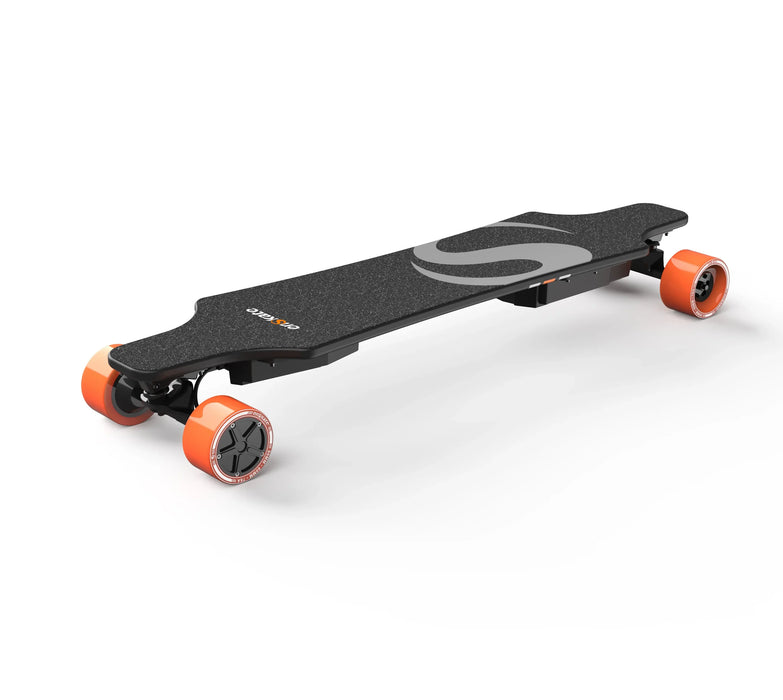 enSkate R3 Electric Skateboard and Longboard
Original price
$ 519.00
-
Original price
$ 519.00
enSkate Electric Skateboard R3: Glide Through the Streets with Precision
🔥 Street Riding Perfection: Designed exclusively for urban landscapes, the enSkate R3 is your ticket to city cruising.
🌲 Premium Deck Quality: Made from 9-layer Canadian Maple, ensuring a long-lasting and responsive ride.
⚡ Dynamic Dual Hub Motors: Equipped with 2 x 450W motors, the R3 delivers speed and power on demand.
🔍 Precision Speed Control: Choose from 3 distinct ride modes, tailored to your preferred pace.
Experience the thrill of urban skateboarding like never before with the enSkate Electric Skateboard R3. This board is not just about getting from point A to B; it's about enjoying every second of the journey. With its sleek design and unparalleled performance, the R3 is the epitome of modern skateboarding.
Its intuitive wireless 2.4GHz remote control offers three distinct gears, allowing riders to seamlessly switch between speeds. Whether you're a beginner starting at 0 to 18 km/h or a pro pushing up to 35 km/h, the R3 has got you covered. And with its regenerative braking system, descents are not only smooth but energy-efficient, ensuring you get the most out of every ride.
Each enSkate R3 package is comprehensive, coming with a charger, detachable cord, user guide, remote controller, micro USB cable, and a skate tool. Everything you need to embark on your urban adventures. Crafted with precision in both the US and China, this skateboard is a testament to global collaboration and innovation. So, why stick to the ordinary? Dive into the future of urban commuting with the enSkate Electric Skateboard R3.