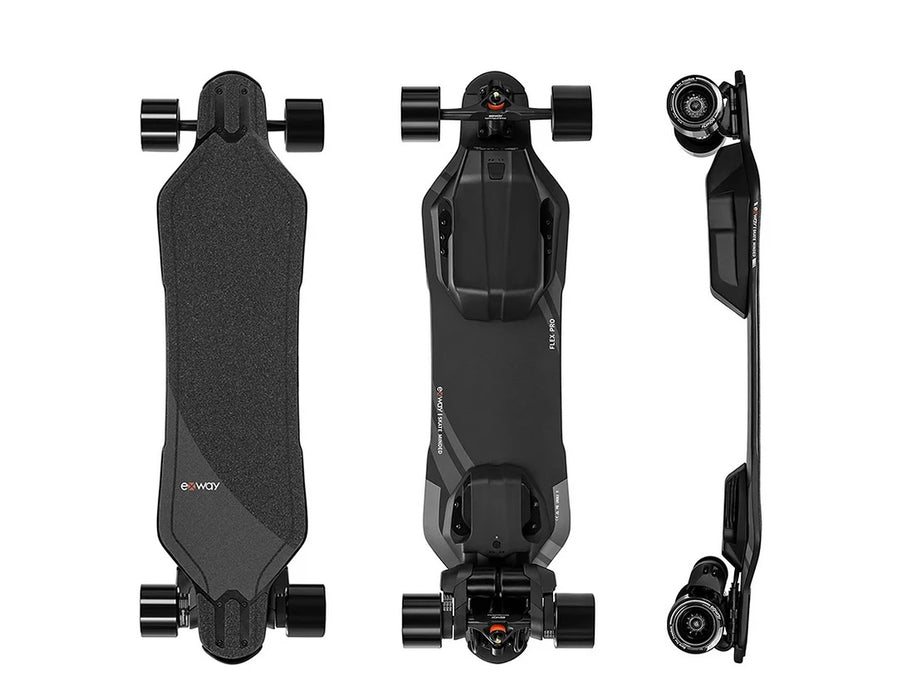 Exway Atlas Carbon 2WD Electric Skateboard and Longboard (2023 Model)
Original price
$ 999.00
-
Original price
$ 999.00
Exway Atlas Carbon 2WD Electric Skateboard and Longboard (2023 Model): The Essence of Electric Agility and Strength
🌿 All-Terrain Versatility: Designed to traverse multiple terrains, the Atlas Carbon 2WD is your go-to for adventure.
🏗️ Carbon Fiber Build: A sturdy carbon fiber unibody deck provides a lightweight yet robust base for riders.
⚡ Impressive Motor Power: With 2016W belt motor, it delivers smooth, efficient propulsion.
🚀 High-Speed Capabilities: Reach speeds of up to 30 mph for an adrenaline-fueled ride.
Introducing the sleek and powerful Exway Atlas Carbon 2WD (2023 Model), the board that redefines the limits of electric skateboarding. Its premium carbon fiber unibody deck isn't just about style—it's about a significant performance advantage on any terrain.
Whether you're carving up city streets or exploring rough trails, the 35% hill grade climb and regenerative braking system mean that no hill is too steep and every descent contributes to your ride. Precision-engineered Trist 9.5" DKP trucks offer superior handling and responsiveness, making every turn an experience in control.
The R2 remote control with Bluetooth 4.0 and the advanced ESC 2.0 system ensure that you have the utmost control over your speed and maneuvering. With a quick charge time of just 1 hour for its 518 Wh battery, you can enjoy a range of up to 19 miles, ensuring that your adventures keep going. The Exway Atlas Carbon 2WD stands at the forefront of electric skateboard innovation, ready to accompany you on every journey.