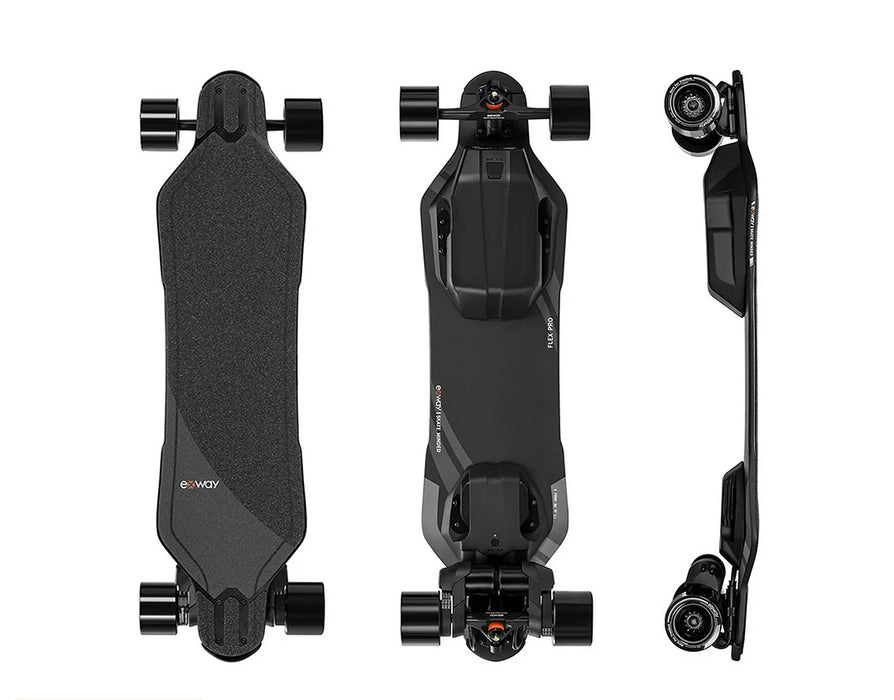 Exway Atlas Carbon 4WD Electric Skateboard and Longboard (2023 Model)
Original price
$ 1,349.00
-
Original price
$ 1,349.00
Exway Atlas Carbon 4WD Electric Skateboard and Longboard (2023 Model): Mastery of Power and Terrain
🗺️ All-Terrain Conquest: Navigate any terrain with the robust Exway Atlas Carbon 4WD's versatile design.
⚛️ Carbon Fiber Unibody: The carbon fiber construction delivers strength and aerodynamics in a lightweight form.
⚡ Herculean 3024W Motors: Belt-driven motors provide immense power, propelling you to new heights and speeds.
🔝 Top-Tier Performance: Achieve up to 31 mph for those who dare to push the limits of skateboarding.
Introducing the pinnacle of electric longboarding: the Exway Atlas Carbon 4WD (2023 Model). Crafted for the thrill-seeker who demands performance and versatility, this skateboard is a testament to engineering excellence.
The Exway Atlas Carbon 4WD is not just about raw power; it's about intelligent design. With a 40% hill climb capability and regenerative braking, it's as efficient as it is powerful. The premium Trist 9.5" DKP trucks provide precision carving and stability, while the IP55 waterproof rating ensures your ride doesn't stop when the rain starts.
Control your ride with the cutting-edge R2 remote, boasting Bluetooth 4.0 for reliable connectivity. The ESC 2.0 delivers smooth and responsive speed control, making every journey a joy. And with a rapid charge time of just 1 hour for its 518 Wh battery, you can maximize your riding time with a range of 18 miles. The Exway Atlas Carbon 4WD is a true powerhouse, setting a new standard for electric skateboards and longboards. Get ready to experience the ultimate ride.