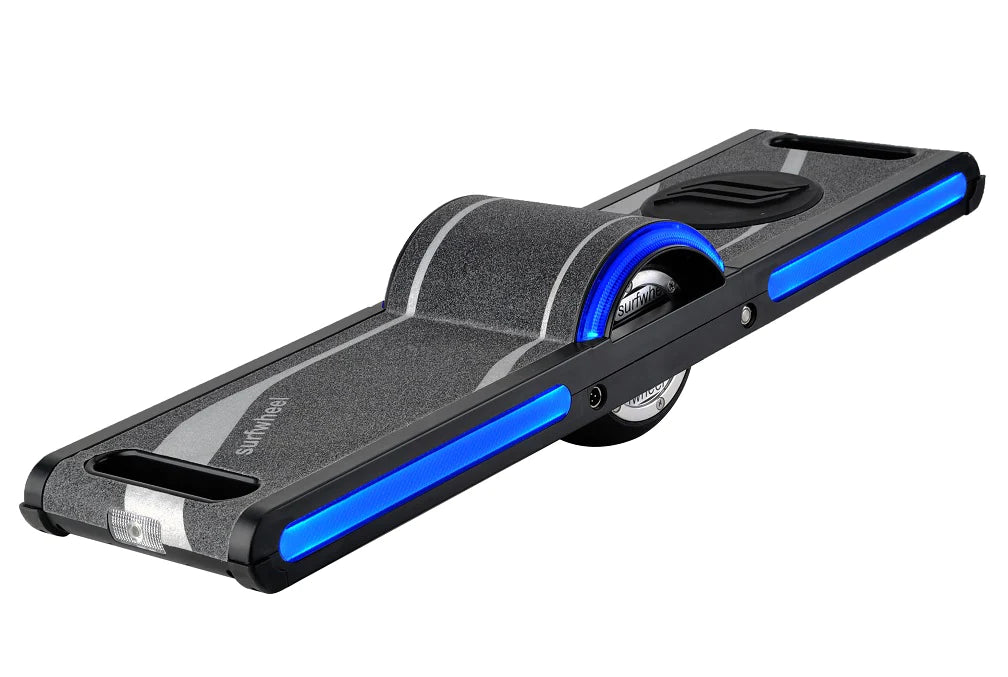 Surfwheel SU Electric Hoverboard
Original price
$ 429.00
-
Original price
$ 429.00
Surfwheel SU Electric Hoverboard: Ride the Future with Confidence
🔥 Street Smart: The Surfwheel SU Electric Hoverboard is designed for urban adventurers, seamlessly gliding through city streets with ease.
🌟 Innovative Deck: Crafted for stability and style, the 26"" deck is designed for riders who appreciate both safety and cutting-edge design.
⚡ Powerful Hub Motor: With its 250W hub motor, this hoverboard offers swift acceleration and a top speed of 19 km/h, ensuring you arrive at your destination in style.
📱 App-Enabled: Connect effortlessly to the Surfwheel app for customizable ride modes and performance monitoring, putting the power at your fingertips.
The future of personal transportation has arrived, and it's embodied in the Surfwheel SU Electric Hoverboard. Experience a whole new level of urban commuting with this innovative and stylish hoverboard. Whether you're zipping through busy streets, cruising along scenic pathways, or simply enjoying the thrill of a quick ride, the Surfwheel SU makes every journey a breeze.
But it's not just about convenience; it's about riding with confidence. The patented front and rear safety wheels provide enhanced stability, ensuring a secure ride for riders up to 100 kg (220 lbs). With its 8.8 kg (19 lbs) lightweight design, you can easily carry your Surfwheel SU when it's not in use, making it your ideal urban companion.
Stay connected and in control with the Surfwheel app, where you can fine-tune your riding experience, track your performance, and even locate your hoverboard if you ever misplace it. With a rapid 1.5-hour charging time, you'll spend less time waiting and more time enjoying the ride.
Don't miss your chance to embrace the future of personal transportation. Elevate your urban commute, ride with confidence, and experience the Surfwheel SU Electric Hoverboard today.