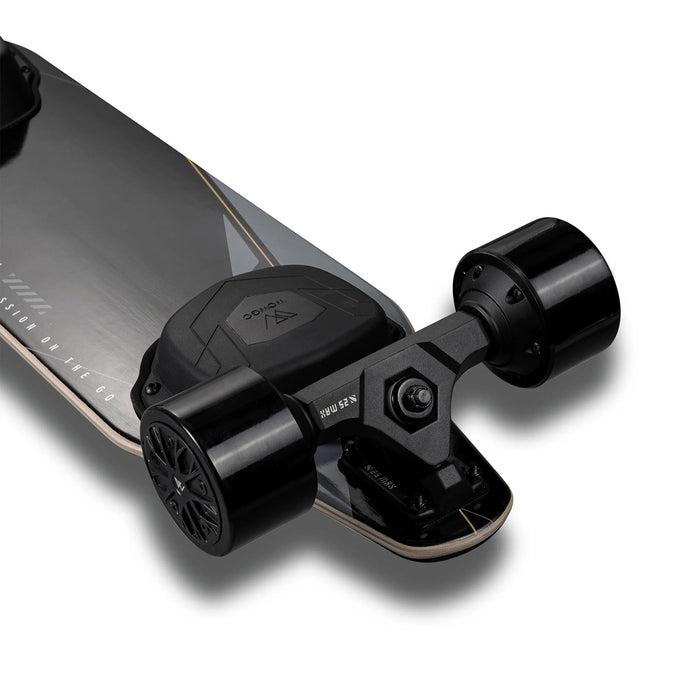 WowGo 2S MAX Electric Skateboard and Longboard
Original price
$ 409.99
-
Original price
$ 509.99
WowGo 2S MAX Electric Skateboard: Unleash Your Urban Adventures
🔥 Street-Ready Speed: With the WowGo 2S MAX, the city is your playground, and speed is your ally. Blaze through streets like never before.
🌲 Premium Deck: Crafted from 8-ply Canadian Maple and enhanced with shock-absorbing griptape for durability and a smooth, responsive ride.
⚡ Dual Hub Motors: Featuring dual 550W hub motors, this skateboard is built to conquer the urban jungle with impressive power and agility.
📈 Intelligent Display Remote: Take control with precision using the digital display remote. Monitor your speed and range while enjoying reliable, responsive control.
Experience the next level of urban commuting with the WowGo 2S MAX Electric Skateboard. It's the perfect blend of style and substance, designed for riders who crave speed, versatility, and uncompromising quality.
Whether you're navigating busy city streets or cruising along your favorite routes, the WowGo 2S MAX is your trusty companion. Its robust 8-ply Canadian Maple deck, complemented by shock-absorbing griptape, ensures a comfortable and controlled ride through every twist and turn.
But it's not just about the deck. The WowGo 2S MAX boasts dual 550W hub motors that propel you to a thrilling 45 km/h (28 MPH) in no time, making sure you're always ahead of the curve. With a max weight capacity of 150 kg (330 lbs), it accommodates riders of various sizes with ease.
Controlling your ride is a breeze with the intelligent digital display remote. Easily switch between the four available speed modes to match your comfort level. Plus, the remote provides real-time speed and range data, so you're always informed and in command.
Charge up quickly with the included 50.4V 2A charger, and get back on the road in just 2.5 hours. The skateboard package also includes essential tools, such as the Skateboard T Tool and Skateboard Y Tool, for hassle-free maintenance. It's your complete urban adventure kit in a box.
Don't wait any longer to elevate your skateboarding experience. Join the urban revolution with the WowGo 2S MAX Electric Skateboard and embrace the future of commuting.